Gary Fetterplace, ACIOB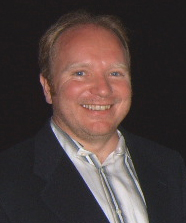 With 20 Years experience in the Building Services Engineering Maintenance Industry in the UK. Qualified with City & Guilds Mechanical Engineering, BTEC Business Studies and a Diploma in Building Maintenance Management with the Chartered Institute of Building. Gary brings extensive knowledge and experience of building systems to the Home Inspection Industry in the USA

Gary Fetterplace is also a licensed and Bonded contractor with his company Dr Watson Inc since 2006.

During his spare time Gary Fetterplace is on the Board of Trustees of The Bremerton Community Theatre since 2009 and a founding member of The Lessor Known Players, Bainbridge Island since 2016.

Gary Fetterplace attended The Italia Conti Stage School in London and appeared at theatres in the West End of London and on national TV including the BBC, Thames Television, LWT and Yorkshire TV.

Gary Fetterplace is also an accomplished actor/director and producer locally with the aforementioned theatres also Bainbridge Performing Arts, CSTOCK, CSTNW, IND Theatre, The Paradise Theatre Gig Harbor, Port Gamble Theatre, The Jewel Box Theatre Poulsbo & WWCA Port Orchard

Shows Include:

BCT - Jesus Christ Superstar, City Of Angels, Noises Off, Sugar, Cabaret, Box & Cox, Fiddler on the Roof, Black Comedy, Richard iii, Night of January 16th, A Murder is Announced, Romeo & Juliet, The Miser, One Man Two Guvnors, The Mousetrap, Harold Pinter One Acts, Boeing Boeing, Play On, Go Back for Murder, Macbeth.

BPA - Spamalot, Twelfth Night, The Drowsey Chaperone, A Midsummers Night Dream, Much A Do About Nothing, The Merry Wives of Windsor, Priscillia Queen of the Desert, Chitty Chitty Bang Bang, Peter and the Star Catcher, Romeo & Juliet, Mamma Mia, As U Like It, The Rocky Horror Picture Show, Carmila.

Changing Scene Theatre NW - Perfectly Frank, Much Ado About Nothing, Pygmalion, Summer Plays 2011, Summer Plays 2013.

CSTOCK - Much Ado About Nothing, The Mikado.

IND Theatre - Under Milkwood.

Jewel Box - Clever Dick, Some Assembly Required.

LKP - Shakespeare Abridged, The Vandal, Celedine, Alchemy Of Desire, Casa Valentina, Next To Normal.

Paradise Theatre - The Foreigner, Sweet Charity, Oliver, Spamalot, Treasure Island, Sweeney Todd, Frankenstien, Mamma Mia, Annie.

Port Gamble Theatre - Christmas Carol, The Canterville Ghost.

Swinging Hammer Productions - All In The Timing.

WWCA - The Fantasticks, The Producers, Run For Your Wife, Pirates of Penzance, Caught In The Net, A Midsummers Night Dream, Twelfth Night, The Importance of Being Earnest, The Crucible.


Washington State Department of Licensing - Home Inspection License # 456



Registered Home Inspector with the Housing Inspection Foundation # 9125


An Associate Member of The Chartered Institute of Building # 1423859
Licensed + Bonded General Contractor Dr Watson Inc DRWATWI943MF